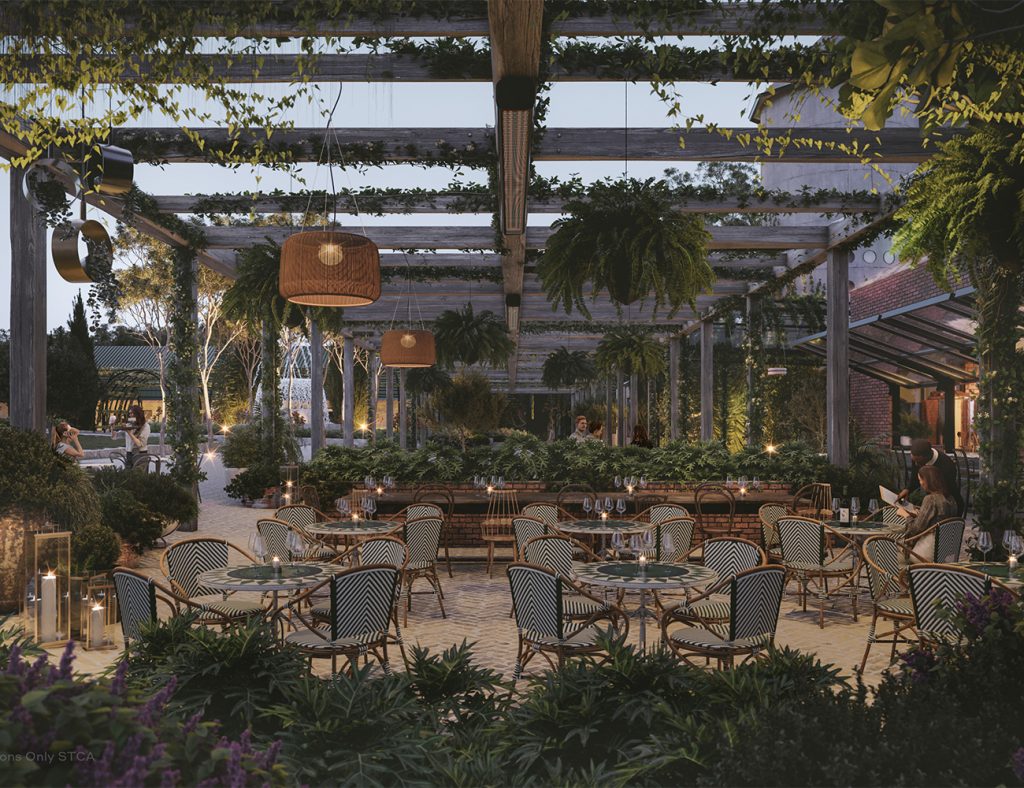 Six Senses operates 20 hotels and resorts in 17 countries and has signed a further 34 properties into the development pipeline. Part of IHG Hotels & Resorts, Six Senses serves as a changemaker and maintains a leadership commitment to community, sustainability, emotional hospitality, wellness, and crafted experiences, infused with a touch of quirkiness. Whether an exquisite island resort, mountain retreat, or urban hotel, the vision remains the same: to reawaken people's senses, so they feel the purpose behind their travels and ultimately reconnect with themselves, others, and the world around them.
Six Senses Residences offers all the unique amenities of a resort life community while retaining the privacy and personal touches of a beautifully appointed private villa or apartment. Each is an appreciating long-term investment to be cherished for generations to come, with immediate benefits and exclusive status at other resorts worldwide.
Six Senses Spas guides guests on their personal path to well-being in all resorts as well as a handful of standalone spas. The high-tech and high-touch approach goes beyond ordinary beauty treatments to offer holistic wellness, integrative medicine, and longevity.
Figures as at September 30, 2022.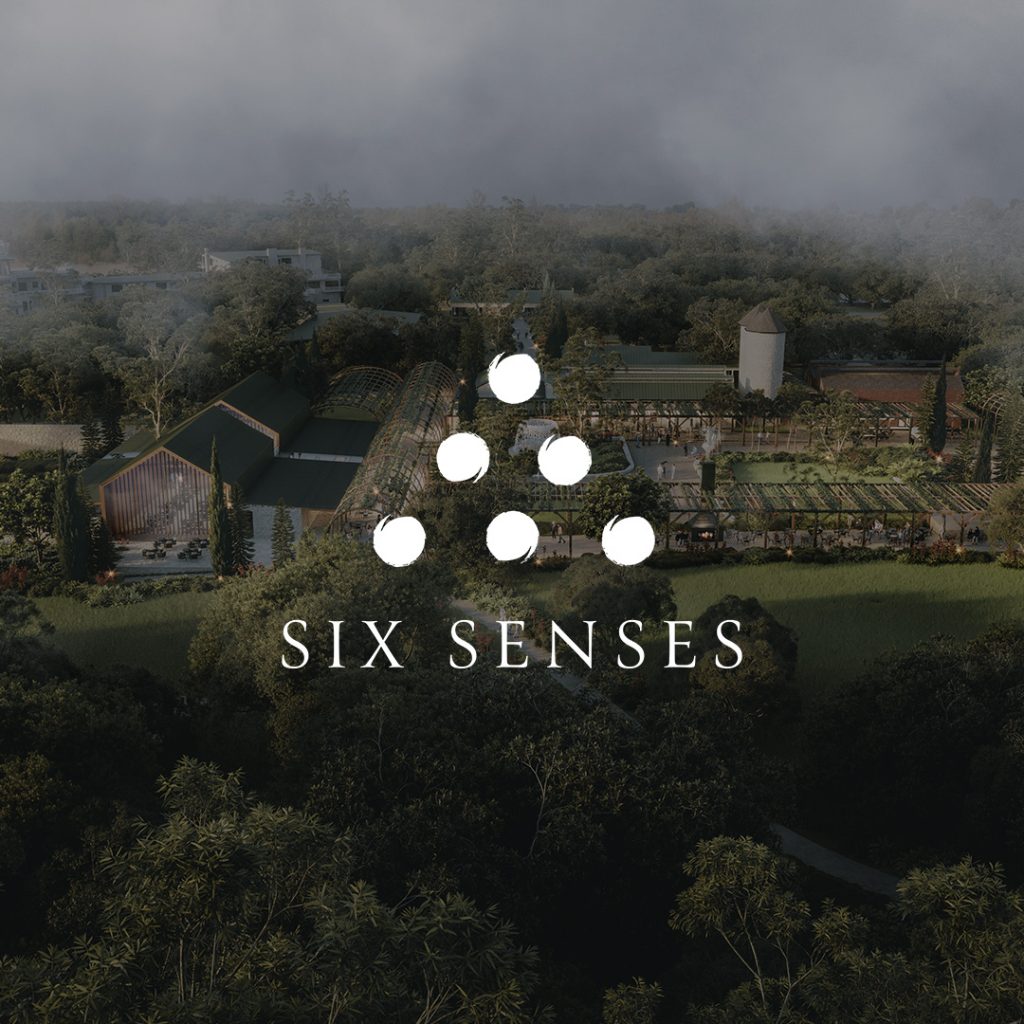 Staying true to the bygone elegance of a grand estate, the new masterplan for Six Senses Burnham Beeches establishes a sustainable model for the future.
Led by the brief to capture "fresh air, sunshine and an outlook of command, yet under control," the original three-story Art Deco Streamline Moderne mansion is reminiscent of an ocean liner. Named after the eponymous English forest, Burnham Beeches was added to the Victorian Heritage Register in 1991, and the extensive Alfred Nicolas Gardens are now managed by Parks Victoria.
With initially 43 guest accommodations and hospitality venues, including a welcome lounge and terrace, a restaurant with outdoor seating, a library bar, and a rooftop retreat encased by garden planters, the interior design will be a contemporary interpretation of classic elegance. Bespoke craftsmanship and panelling will contrast with unexpected décor and curiosities. These playful and patterned spaces will be reminiscent of the mansion's original Art Deco flamboyance, where joy once bubbled, and champagne corks flew.
The variety of guest rooms, with individual layouts and spread over the mansion's three main wings, will offer a decadent retreat filled with seductive furnishing, character, and quirky touches. With a rustic-luxe vibe of understated elegance without forgoing indulgence, there will also be a separate two-bedroom cottage with interconnecting one-bedroom suite within the site's Hilltop Retreat. Adding to the guest rooms and subject to planning applications, the masterplan will incorporate a premium and unique glamping offer to bring the total accommodations to 82.
Leaving the hustle and bustle of the city behind, the road to Six Senses Burnham Beeches ascends into the mountain mists and shady canopies of towering trees. This landscape invites the forest air and birdsong through the windows while guests enjoy good food, good company, and the crackle of a fire reflected in a glass, always half full. The sprawling farm gardens will provide fruit and vegetables for the restaurants (all that fresh air promotes hunger), and the herb garden will produce healing and aromatic plants for use in Alchemy Bar workshops and Six Senses Spa treatments.
A tactile nature playground is planned as part of the Grow With Six Senses approach to connecting children with nature through play and interactive learning experiences. To everyone's delight, there will also be a premium glamping offering tucked in and around the Hilltop Retreat to allow for a non-intrusive, non-permanent, and eco-friendly alternative to staying at the mansion. After all, the magical parkland, arboretum, thicket, rockery, bushland, gullies, glades, a truffle farm, wetland, and native forest beyond are all spaces of tranquility and wonder for all ages to rediscover where the wild things go.
Six Senses Spa on the lower ground level of the mansion will provide a botanical environment housing a welcome lounge and boutique, tea lounge, treatment rooms, gym, hydro area and sauna, and comfy relaxation spaces. The simple forms and natural palette will offer an ethereal softness inside, framed by views of the gardens outside. Because the entire project has been envisioned through a regenerative lens, the separate pool house complex will also accommodate the Earth Lab, boosting the estate's capacity to serve the community and the ecosystems that underpin the place.
"For Six Senses Burnham Beeches to be regenerative, it will not be a static place," says Six Senses CEO Neil Jacobs. "We'll evolve and respond to bring the rich heritage of Burnham Beeches to life, inviting moments of exploration, discovery, connection to nature, and delight through interactive gastronomy, wellness, and sustainability experiences."
The Trenerry Consortium's masterplan also includes plans for a Village Square, serving as the beating heart of the site, which gives hotel guests access to an additional collection of venues, each with a rustic charm and staying true to the self-sufficient approach of the Nicholas family. Here, guests and locals will gather and enjoy abundance and indulgence at The Hearth, The Barn, Steak House, The Baker, Brew House, and Providore.
Burnham Beeches, Sherbrooke, and Nicholas Gardens are connected by a series of walking trails that weave throughout the site. Guests will be able to explore the historical, ecological, cultural, and indigenous stories from Burnham Beeches and the Wurundjeri and Kulin nation lands, incorporated into the art, architecture, signage, and landscaping throughout the grounds.
Subject to receiving the support of all stakeholders, Six Senses Burnham Beeches is slated to open in mid-2025.
A Taste of Plastic Freedom
By the end of 2022, Six Senses will have:
Eliminated all unnecessary plastic packaging of bathroom amenities, room amenities, and retail spaces.
Introduced more reusable solutions in the kitchens to replace cling film and plastic packaging of fresh products.
Sourced naturally compostable packing and other materials where appropriate by engaging with suppliers.
Worked with other hotels and industry partners to share best practices, supplier recommendations, and other information to help all stakeholders move away from plastic.
Eliminated more than 1.5 million plastic bottles each year by bottling its own drinking water in reusable glass bottles.
Used natural materials to substitute everything from plastic straws to toothbrushes, and also crates, cloth bags, bottles, and containers that can be reused and refilled.

Located adjacent to Sherbrooke Forest, Burnham Beeches is an iconic landmark of the Dandenong Ranges. Reminiscent of an ocean liner, this significant Art Deco three-storey mansion was designed by architect Harry Norris in 1933 for the Nicholas 'Aspro' family.