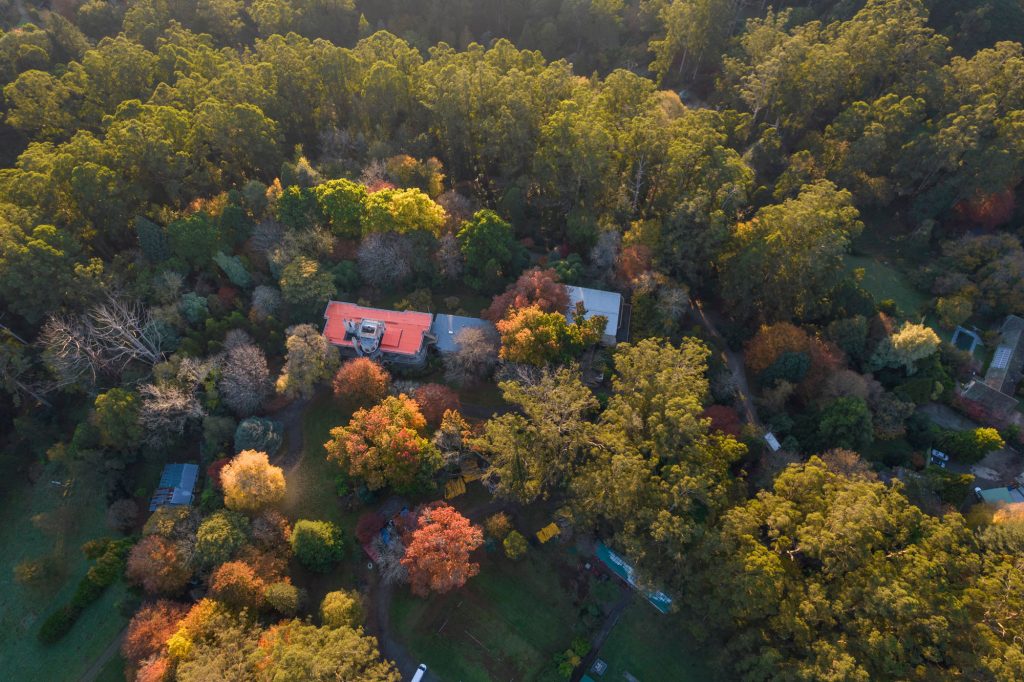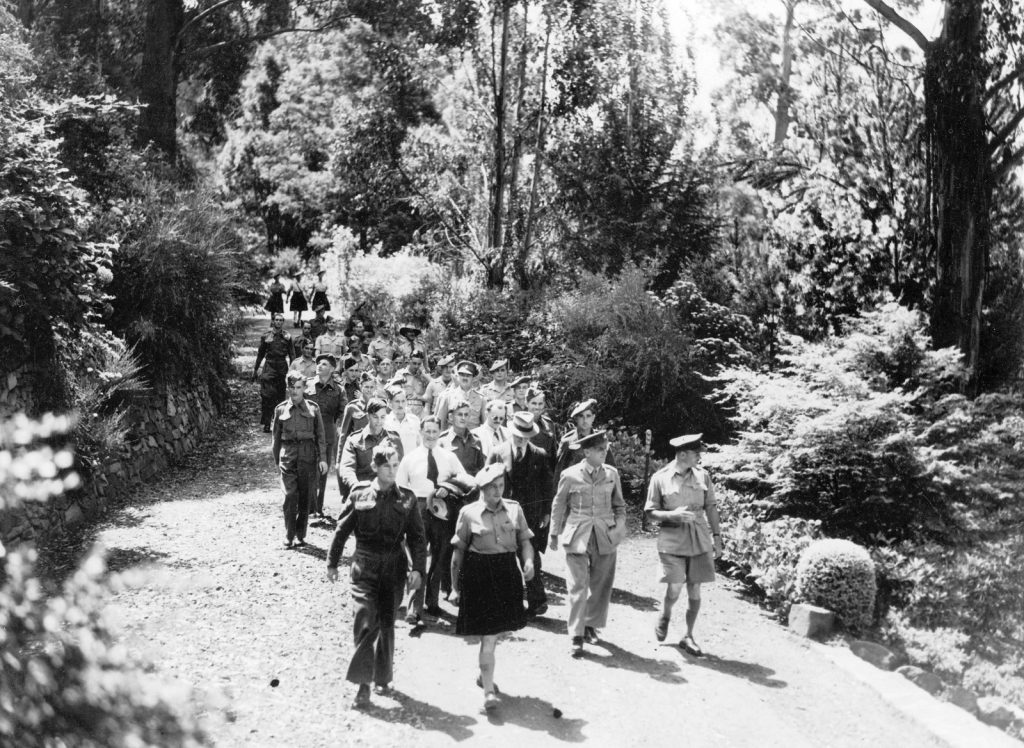 Burnham Beeches was designed in 1933 by Harry Norris, one of Melbourne's prolific architects in the interwar period. Sharing a strong relationship with Alfred Nicholas and the Nicholas family, Norris' design of Burnham Beeches was led by a brief to capture "fresh air, sunshine and an outlook of command, yet under control".
The iconic three-storey mansion was designed in the Art Deco Streamline Moderne style, reminiscent of an ocean liner. The house included a private theaterette, an electric pipe-organ in the music room, orchid houses, a dairy with prize Jersey cows, and the gardens included artificial waterfalls, a lake and sprawling gardens home to beech trees, maples and rhododendrons. The property was named after the English National Forest of Beech trees in the county of Buckinghamshire, near the location of Nicholas's United Kingdom Aspro factory.
Burnham Beeches has a rich history as a family home, a children's hospital during WWII, a medical and veterinary research centre and, later, a hotel and restaurant.
Burnham Beeches has seen up to eight owners and operators pass through over the last 20 years, with the property largely unoccupied during this period. Each owner has proposed development plans of varying changes and interventions, however none have come to fruition apart from an Art Deco Forest and Garden Wing extension made to the Norris building in the early 1980s, prior to the property being added to the Victorian Heritage Register.
In Burnham Beeches' 89-year history, the mansion building has been a home for 9 years, a medical facility for 29 years, a luxury Aman Resort Hotel for 10 years, and vacant for 36 years until the present day. Since 1981, each owner has averaged only 5 years at the helm of the estate.
The lack of conservation or restoration works at the site has seen Burnham Beeches fall into a state of serious neglect, with urgent repair works needed and outstanding heritage orders ignored by previous owners.
Trenerry Consortium understands that the Burnham Beeches restoration needs considerable investment and long-term commitment. The high number of building orders issued for the heritage building, alongside the fire risk presented by the neglected grounds, accentuates that the regeneration and development of Burnham Beeches is both complicated and daunting in its magnitude.
Given the recent history of Burnham Beeches, Trenerry Consortium is working to achieve a respectful relationship between development team and local community. We are experienced in developing heritage projects of significance – such as Burnham Beeches – and look forward to restoring this iconic site to a much-loved destination.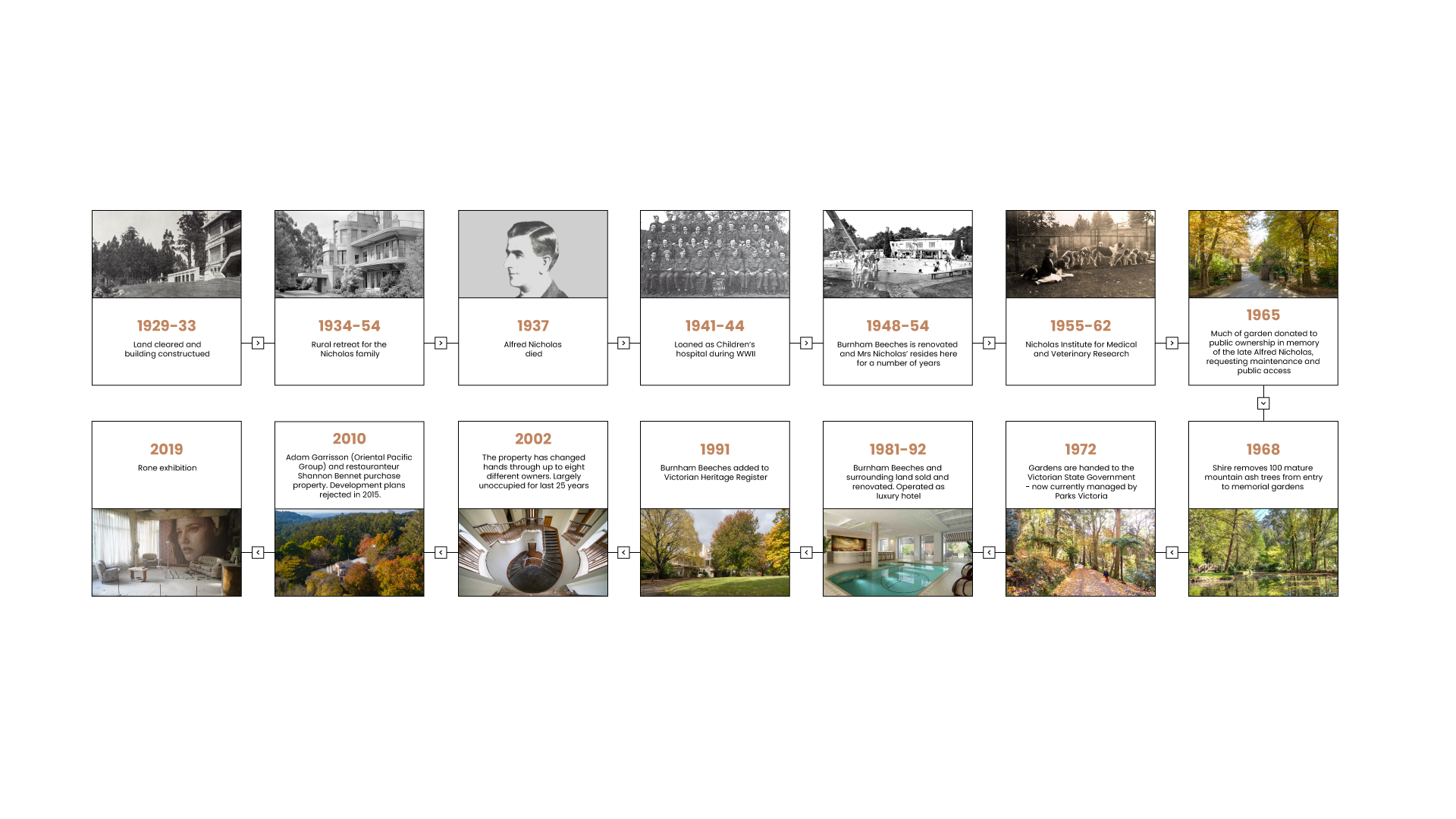 THE RICH HISTORY OF BURNHAM BEECHES.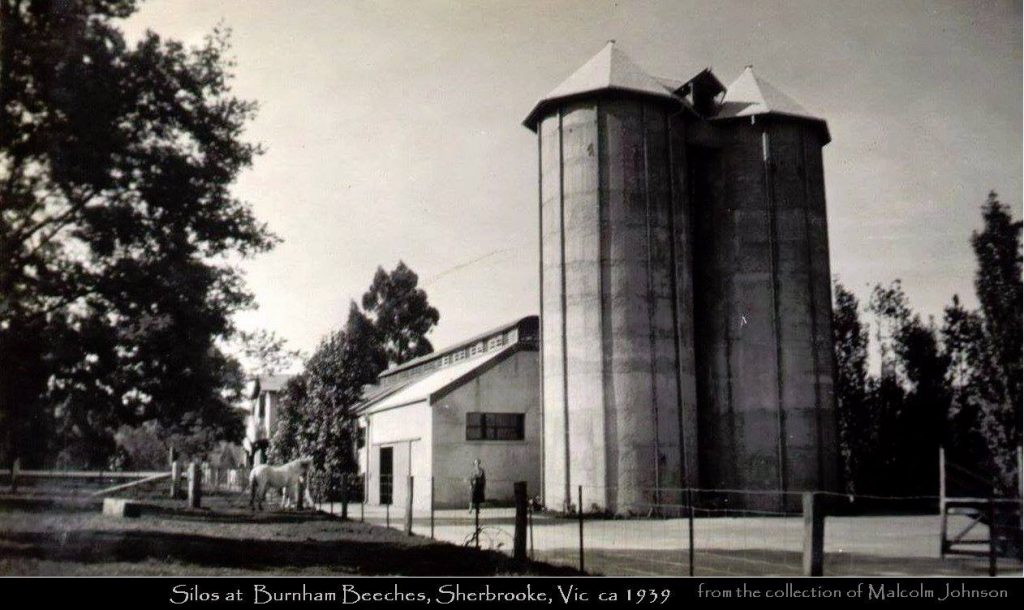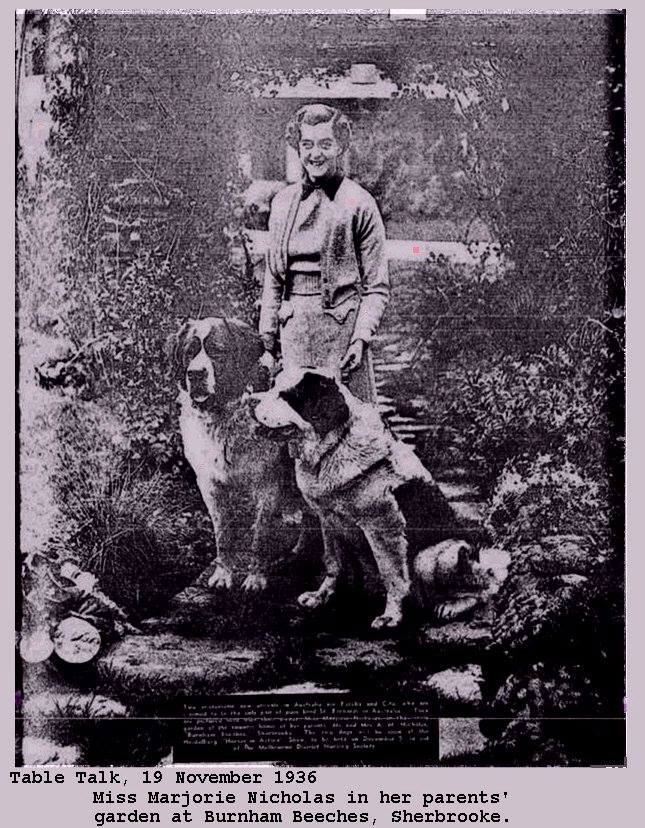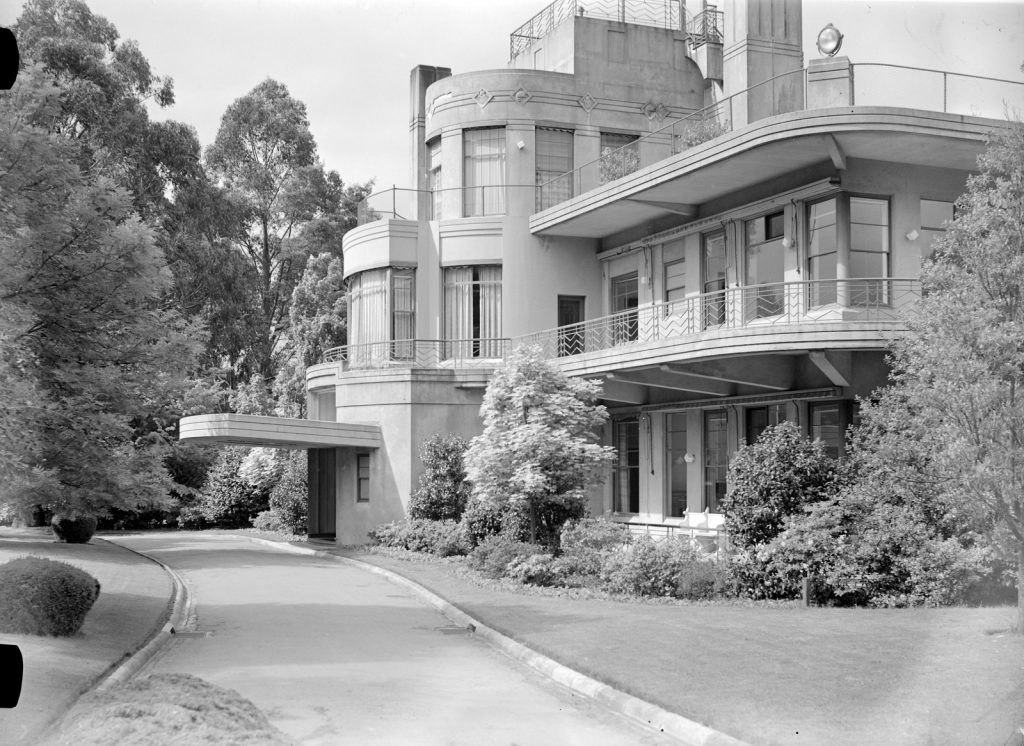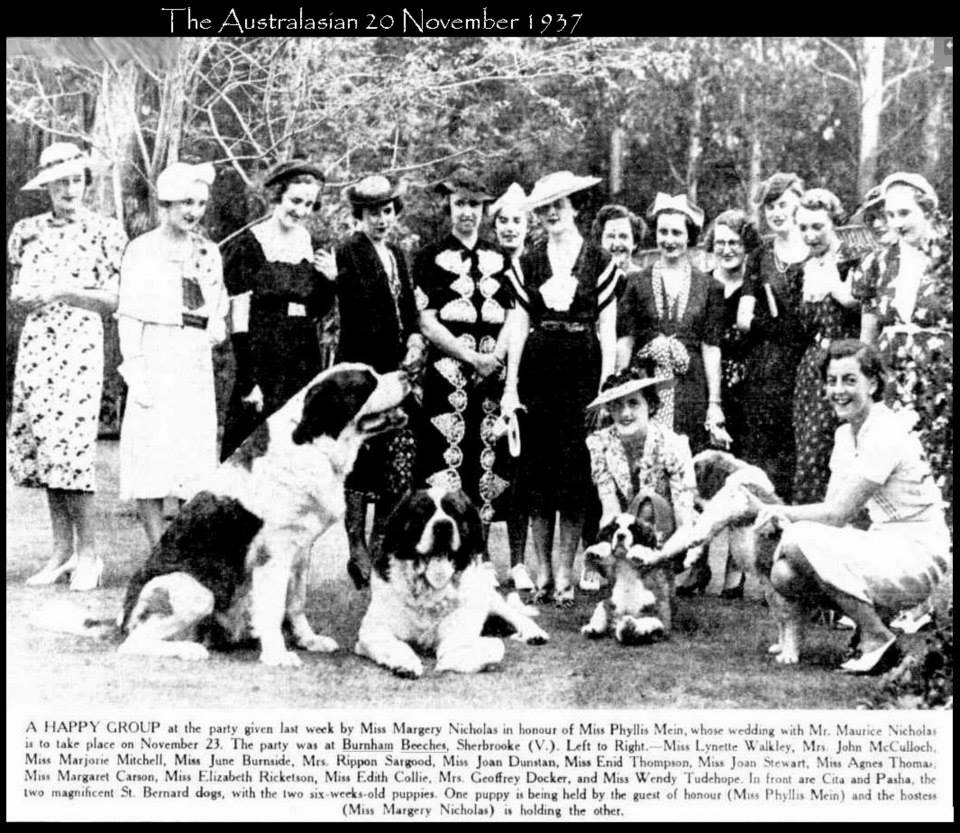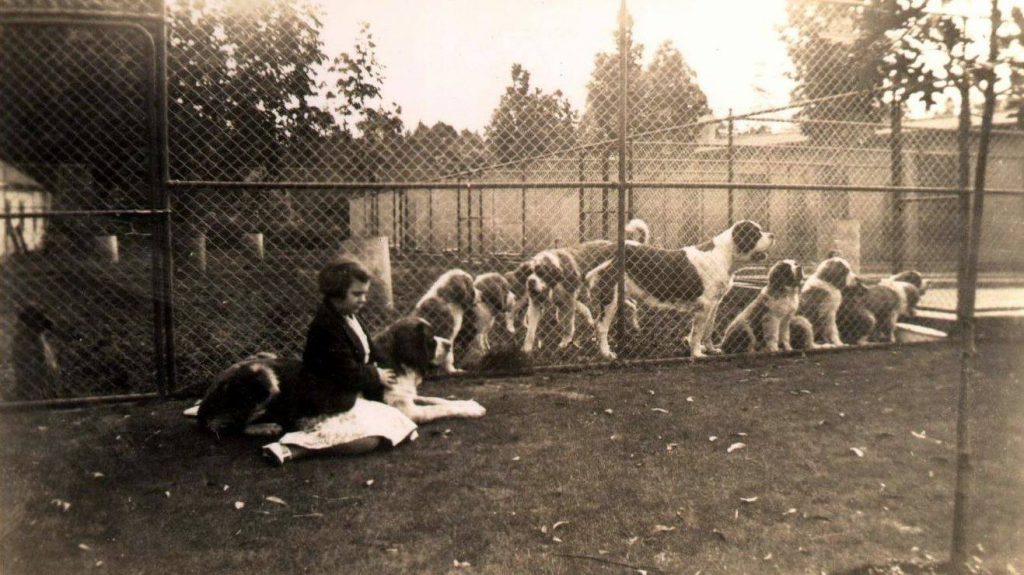 Located adjacent to Sherbrooke Forest, Burnham Beeches is an iconic landmark of the Dandenong Ranges. Reminiscent of an ocean liner, this significant Art Deco three-storey mansion was designed by architect Harry Norris in 1933 for the Nicholas 'Aspro' family.